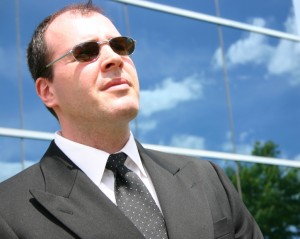 Two of the most important ingredients in your Executive Protection (EP) career (other than training) are mental preparation and attitude.  Be positive and sure of yourself, a positive mind will help you succeed in the EP industry.
This is why it is so important to reinforce positive, performance thinking during your Executive Protection career development.  Remain focused and positive; write a list of your EP goals in a journal everyday. This provides you with an overview of your goal structure.
We all slip up sometimes; break any bad habits you may have acquired and channel that energy into your EP goals; when you discipline yourself, you become in total control of your activities. Discipline combined with good habits gives you the groundwork for long term EP success. By linking discipline with your habits, you will have the components that very few people have in EP industry.
Make the choice to go beyond what you think you are capable of and you'll accomplish much towards your EP career goals. Keep positive in the pursuit of your EP goals and keep working towards them no matter what.  Have the mindset that EP is why you were put on the face of the earth and eliminate all negative thinking and self-talk.
Perseverance is the key to becoming a consistent goal achiever and for turning your goals into action, so never give up. The EP action you take today, you will harvest tomorrow, so ramp up and push your EP goals into motion with positive performance thinking. Keep safe and God speed.
Doc Rogers is the author of Corporate Executive Protection – A Manual for Inspiring Corporate Bodyguards and president and CEO of International Corporate Executive Protection Ltd. Doc has earned a Ph.D. in Security Administration from Southwest University and he is SE Asia's leading expert on executive protection and corporate security. To learn how to make a full time living as a corporate bodyguard visit the websites below for more information.
http://www.trafford.com/Bookstore/BookDetail.aspx?Book=182707
http://www.amazon.com/Corporate-Executive-Protection-Inspiring-Bodyguards/dp/1425135927
http://international-corporate-executive-protection.com/order.asp