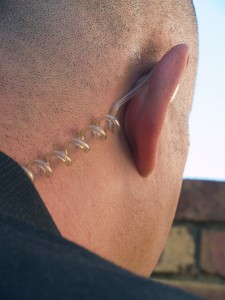 By Doc Rogers
The following are some strict and serious "must have qualities" for all bodyguards; failure to have these values may result in some serious difficulties.
Job knowledge – Being a master of the bodyguard basics is a must in carrying out your protective duties.  Having a simple but effective plan in place to meet every foreseeable emergency on bodyguard details is vital.  If you are the Detail Leader it is your responsibility to ensure that all bodyguards, security drivers and physical security personnel under your command are able to perform routine and emergency duties competently and efficiently.
Situational awareness – Always watching for signs of suspicious behavior; people that do not fit into the surroundings. No one behavior is proof that someone is planning to carry out an attack against your client, however keep alert for people who are nervously glancing at your client, displaying signs of mental distress, constantly watch facial expressions, body language and most importantly for signs that a person might be carrying a weapon. Keep 360-degree surveillance around your client.
Your eyes roaming back and forth, looking for potential trouble. Always trust your instincts and evacuate your client to a safe place.  This also includes situational awareness for other emergencies such as fires, explosions, and civil disturbances.
Integrity/Honesty – Bodyguards must take on the role with integrity and honesty, and be committed to doing the right thing.
Dependability/Trustworthiness – Always be available, be depended upon, reliable and worthy of the bodyguard trust. Without dependability and trustworthiness we are nothing but thugs in tailored suits.
Ability to Work without Supervision – As bodyguards we must be able to work without a supervisor overseeing or directing our work and behavior on the job.  As bodyguards we ensure our own productivity, morale, and advance work with minimum supervision from the Detail Leader.
Good Judgment – Comes from your training and experience; always make the best decision possible based on the circumstances.
Communication skills – Bodyguards must exercise good interpersonal communication skills when carrying out their duties. Having the ability to communicate in a clear, understandable manner is vitally important in providing protection to your client.
Common Sense – Common sense is not so common these days; but in the bodyguard business it is not optional. Each and everyday as a bodyguard use good sense.
Self-confidence – Critical in our business, not the feeling of superiority, no swagger or arrogance, just knowing that you are doing everything possible to protect your client, that's real self-confidence.
Enthusiasm – This is something you can't fake; it's the force that sparks the flame in our bodyguard careers. Without enthusiasm we don't have a bodyguard career, only a job.
Team Player – To ensure an alert and efficient bodyguard detail, bodyguards must be team players. To earn the respect and cooperation of the other bodyguards on the team, we must be professional in our conduct and ensure we are watching each others back at all times.
A bodyguard detail is only as strong as its weakest member, so it is essential to be a team player and assist your teammates on the job and while conducting bodyguard training exercises. Never violate any of these important tents and you'll have a great bodyguard career a head of you.  Keep safe and God speed.
http://www.trafford.com/Bookstore/BookDetail.aspx?Book=182707
http://www.amazon.com/Corporate-Executive-Protection-Inspiring-Bodyguards/dp/1425135927
http://international-corporate-executive-protection.com/order.asp