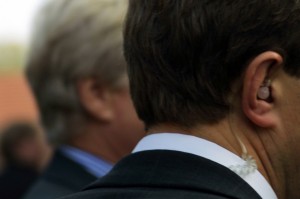 By Doc Rogers
As bodyguards we need to protect our reputations as it is priceless in the industry. We need to be committed to the highest standards of integrity and professionalism without hesitation or exception. As bodyguards we must live by established standards when conducting our bodyguard business, working for clients and dealing with competitors.
This applies to our day-to-day BG actions, responsibilities and operational procedures. We must exercise good judgment and be accountable for all our decisions and actions. Decisions and actions must be based strictly on foresight, thoughtfulness, and the protection of our clients and not purely on financial gain.  Sure, reaching our financial goals is important to success, as it puts food on the table and pays the bills. However, what's equally important is the way the financial goals are achieved.
We must take bold, uncompromising action for the safety of our clients as well as protect their confidentiality. This means releasing confidential information and/or materials is absolutely forbidden. We must also protect them legally by carrying firearms only when in compliance with the law.
When submitting invoices to the head office or directly to the client we must never falsify hours or billing amounts for any purpose. Dishonesty will not be tolerated under any circumstances in this industry of ours.
We have to protect our clients' reputation as well by being professional to those we meet in the course of the BG assignment. Never abusive, insulting, using foul language or gestures; leave the unprofessional, rowdy, intimidating and threatening  behavior to the street-level, amateur bodyguards.
This means also treating other professional bodyguards working the same event but for different clients with courtesy and respect. If you don't want to be friendly, at least be respectful in public. Keep your temper and be humble and polite as much as possible.
We need to keep our egos outside of the job and try to foster a professional environment with other BG counterparts. Remember, we are all on the same team; we must lead by example and practice what we preach. Keep ethical, moral, legal, as well as professional and you'll have a long and thriving BG career ahead. Keep safe and God speed.
http://www.trafford.com/Bookstore/BookDetail.aspx?Book=182707

http://www.amazon.com/Corporate-Executive-Protection-Inspiring-Bodyguards/dp/1425135927

http://international-corporate-executive-protection.com/order.asp