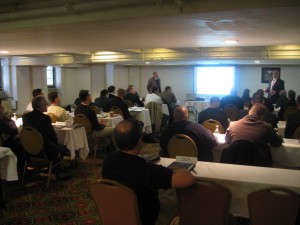 Saturday, March 23 might be a life-changing day for you! On this one day only in Minneapolis, Executive Protection Institute will conduct their Introductory Seminar to the Professional Career of Personal Protection.  Explore the philosophy, methodologies, and mechanics of protection for executives, celebrities, politicians, religious and world leaders.  Hosted by Globe University in the IDS Center, the seminar will be held from 9 a.m. to 5 p.m. and be followed by a mixer at the 8th Street Grill.
You will learn straight from the experts:
What assignments can I expect?
Where is the work? How much can I earn?
Why is personal protection sought after?
When can I begin work?
What type of education do I need?
How do I get the necessary training?
Whether you are looking for a new career, you are a student, post-military or retiring LEO, you will learn from the school that wrote the book on executive protection, now celebrating our 34th year!
Call for information or to register:  212-268-4555. $150 to register.  $25 discount for college students.  $170 on-site registration.  Qualified for ASIS CEUs.