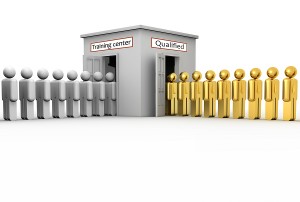 I recently came across this post in one of the groups  that I belong to. It's a response to a new individual from one of the true professionals in the industry, Joe LaSorsa. Joe's response is 100% spot on and it's definitely something I thought would be worth sharing with the readers of my blog.  Enjoy.
Hucky
"There are so many individuals out there right now, as the Recession and the economy are hurting all business, to include the E.P. business, who are offering training as an additional avenue for revenue stream.
I suggest you search and review the available courses out there and evaluate the course content and who is offering the course and the credentials of the instructors. So many of these individuals have questionable, vague or nebulous backgrounds and experience. There are courses of all different types, levels and of varying durations and fees. What you have to determine is what is your need to be instructed in and who do you wish to provide you with your training.
Furthermore – a point about firearms and martial arts in our industry: They are great skill sets, but, first and foremost, work in the private sector is done with one or only a few agents and the issue of being armed because almost a non-relevant entity.
This is because your first and foremost concern is your protectee and client. Covering and evacuating your client is your primary concern! So, how does anyone expect that taking on an agitator or a person causing a nuisance to your client or even responding to an assailant can be accomplished effectively when you're working by yourself or with only one or two other individuals, who may not even be anywhere close to you?
[Read more…] about Advice to Entry Level Individuals Looking for E.P. Training