Many years ago, on this very website, I posted the article "Don't Forget the Kids." The families of protected principals may be the subject of a threat and may need coverage. The family may be more vulnerable, in fact, than the principal.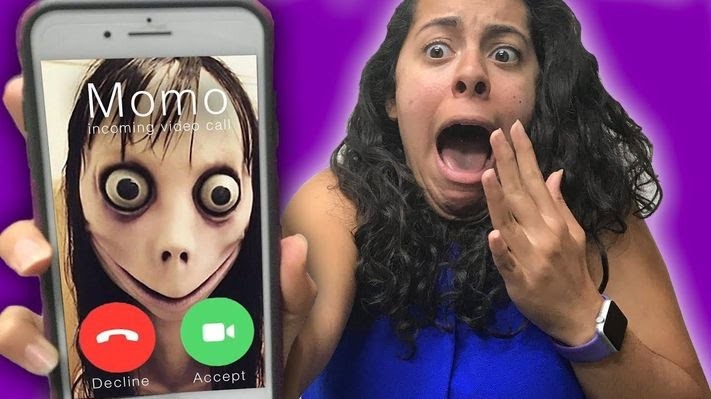 Momo Challenge
As protectors, we're constantly looking for ways to mitigate risk. Unfortunately, there is a new threat that may already be in the very homes that we are charged to protect, The Momo Challenge!

So, just what is the Momo Challenge?

In 2018 the "Momo Game" or "Momo Challenge" gained international recognition and was initially considered a hoax, quickly becoming a widespread meme. In August 2018, law enforcement investigated the influence of Momo in the death of a 12-year-old in Argentina.
This caused parents worldwide to be concerned as to the potentially real dangers of the challenge. Children engage in the challenge by contacting a stranger, to whom they conceal themselves as "Momo" by using a creepy image and communicating primarily through the Facebook-owned
messaging application, WhatsApp.
Momo encourages a participant to complete various tasks in
order to avoid being "cursed." There have been reports of trolls editing kid-friendly YouTube videos to include images of Momo, as well as instructions encouraging them to harm themselves and their families by turning on the stove while their parents are sleeping, or sticking forks in electrical outlets.
Momo also tells the children that, if they say anything to their parents,
it will come to their house and kill them.

Addressing The Risk

Instead of alarming children about explicit dangers such as Momo, parents and protectors can better help children by educating them on good online practices.
It's important that children know that they should not be trying to contact strangers online,
regardless of the method. Setting privacy systems on devices with your child is a great way to have this conversation and agree on automatic precautions.

"A much better approach," said Carmel Glassbrook, manager of Professionals Online Safety Helpline, "is for professionals to focus on ensuring the door is open for children to talk about
these kinds of issues and teaching good practice rather than telling them there's a big red button they mustn't push."

Developing an atmosphere of openness and transparency about online activity ensures that children can thrive. If you do notice them switching screens on their devices when approached or new numbers or email addresses on their devices, it's worth checking in with them.

Keep video games and YouTube watching, two major ways these stories circulate, in shared family spaces. In video games, you can set restrictions on friends and access to user generated content that may include Momo themed add-ons.
YouTube has been flagging videos that include Momo content as being "Identified by the YouTube community as inappropriate or offensive to some audiences," and that "viewer discretion is advised." If you have activated Restricted Mode on your child's account, this content is not available to them.


Conclusion
In closing, it is not my intention to contribute to the "Momo Challenge" mass hysteria, I only wish to inform my fellow protectors of the latest threat to Executive Protection. And as always, remember, Executive Protection is 99% boredom, 1% sheer terror. We must constantly be prepared for that 1%.