What is executive protection?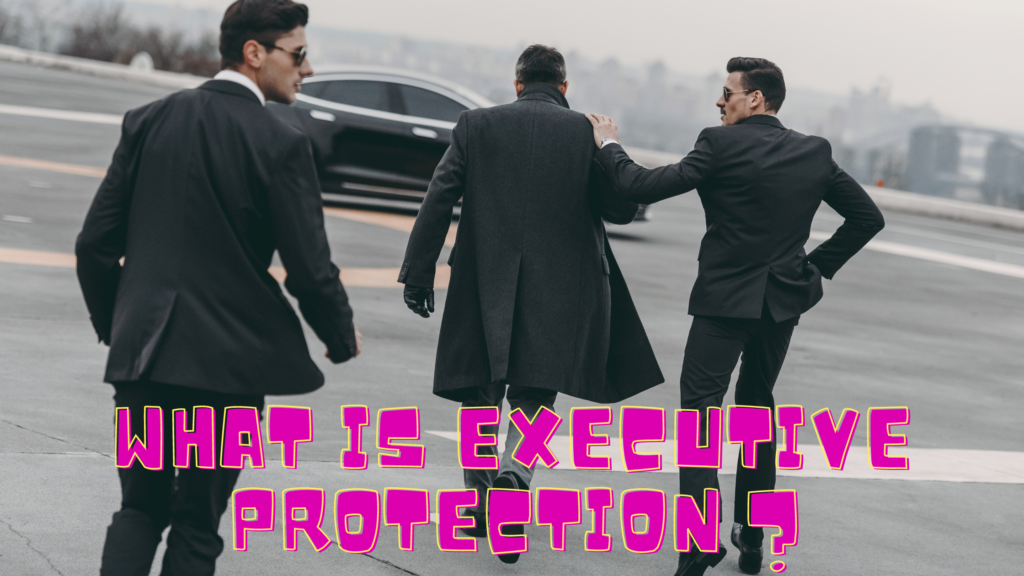 So what is executive protection?
Executive Protection is a vital service to some of the most important people in society.
These professionals work tirelessly and strategically to ensure that their clients are safe from harm, regardless of where they may be located or what time of day it may be.
Essentially, it is a specialized form of security that is managed by highly trained professionals that the individual's private firm typically employs.
Many industries such as entertainment, oil and gas, and many fortune 500 companies employ these professional agents who offer round-the-clock protection for their clients.
In addition to a variety of other services such as high net worth asset protection.
These agents are also highly skilled in close protection tactics.
How do you get into executive protection?
Executive protection requires a high aptitude of professionalism and training and the ability to make life or death decisions quickly.
It can be complex and challenging for someone to get into executive protection. Students graduating from executive protection schools believe that they can become successful in the field with just an executive protection diploma.
In the executive protection business, securing contracts and getting work is a skill.
Halls and walls agents are among the most common entry points into the executive protection industry.
Take your responsibilities as a halls and walls agent seriously and act accordingly, you could find yourself on a close protection team protecting the principal sooner than you expected.
However, close protection positions are attainable typically based on executive protection experience, training, and qualifications.
It is for this reason that you must continuously improve your executive protection skills.
Training is your fast track up the executive protection ladder and will propel you to where you want to be.
You need to take a long-term interest in your executive protection career development.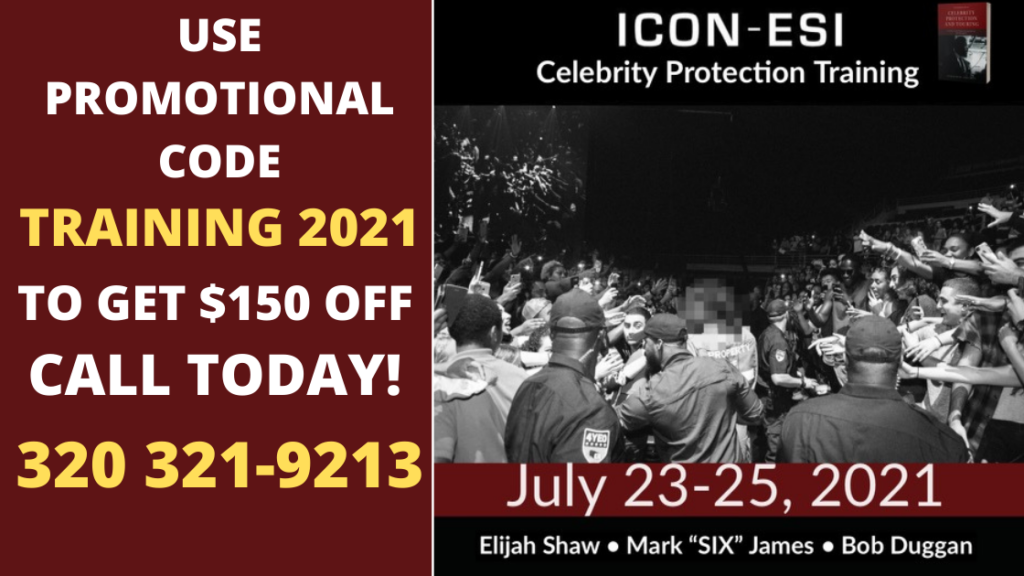 What are the attributes of executive protection professionals?
In order to be successful in this field, a person must possess many skills and attributes. Some of the most important skills include:
Communication:
The most crucial ability for executive protection agents is the ability to listen and communicate effectively with people in various settings.
Body language is a skill that needs to be developed to understand how words are interpreted, so you can speak and express thoughts or convey information.
Decision-Making: 
You will frequently need to make decisions as an executive protection specialist. Sometimes these decisions will be small and insignificant in the grand scheme of things.
Occasionally though, the decision will need to be made quickly – with lives at stake. To pull all that off, you need to do your best and stay ready!
Commitment:
It is nearly impossible to excel in the executive protection industry without commitment.
A lack of dedication could affect your work, privacy, productivity, and safety.
A Resourceful Attitude:
One of the essential attributes of an executive protection agent is resourcefulness.
This skill is needed when working with unfamiliar places or people, which often happens in this career. Expanding your skillset and maintaining versatile qualities are essential to success in executive protection.
As an executive protection agent, resourcefulness and initiative are required skills that must be constantly honed; creativity is also crucial for developing safety plans.
An Understanding of Social Skills:
Executive protection agents who succeed are detail-oriented, patient, and trustworthy.
Another considerable part of your job is creating relationships with the people you've been hired to protect. While maintaining a delicate balance between helping your clients and building trust, social skills are crucial.
Why consider this career?
It's an important question to ask. After all, it is a job that tends to be high-stress.
It requires you to put yourself in harm's way to ensure that others are protected.
It requires a lot of training and specialized skills. It can be a thankless job when things go well and a firestorm when there is a breach in the protection.
And if nothing dangerous is afoot, it can get somewhat dull.
It's physically taxing and mentally grueling. So why do it?
Once you get past your misconceptions about the industry and learn what you are getting into, you will find that it is a great career full of incentives.
There are several reasons why someone should consider executive protection as a career:
IT'S REWARDING
People who are wired to protect others are a special breed.
They are obviously quite brave. But there is so much more to their character.
They are attentive, alert, smart, and adventurous.
They abhor the idea of the good guy getting hurt and the bad guy getting away.
Therefore, they are willing to take significant risks to ensure justice is served.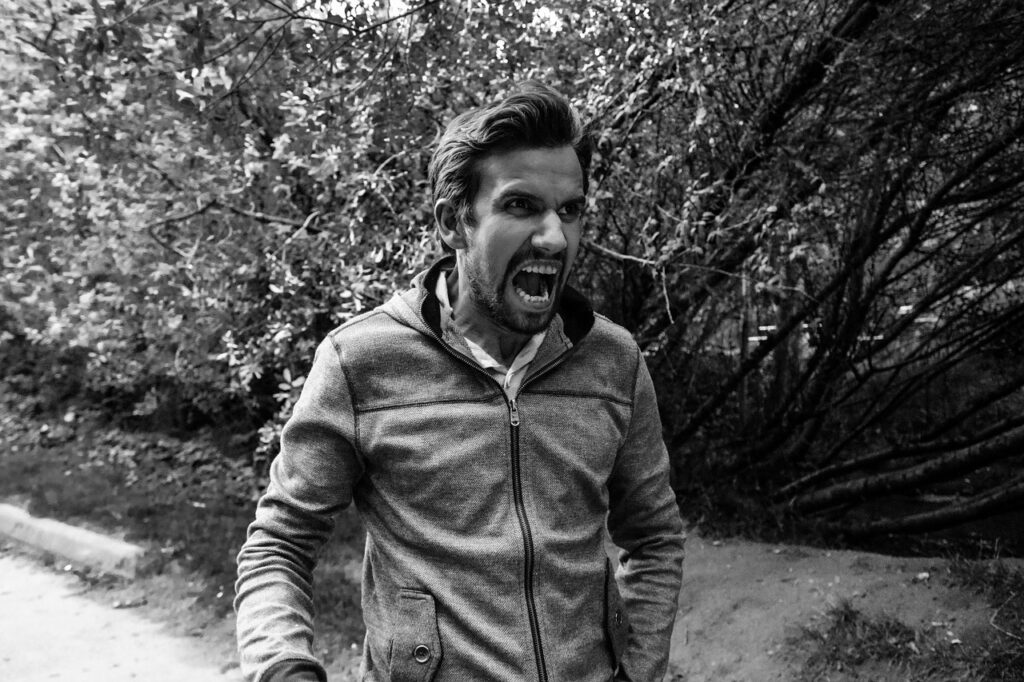 Executive protection specialists do get the opportunity to meet exciting, interesting, and famous people. They are often in close proximity to celebrities from around the world.
IT'S A WAY TO TRAVEL
If your lifestyle permits it, you may consider securing a passport because your client may need to travel outside of the United States and need their protection detail to come along.
VIPs get to visit some of the most exotic places the world has to offer.
Keep in mind, though, while it may be a vacation for them, it will be work for you. So, you will get to see it, but you might not have time off to explore it.
And it will take some time before you are a trusted enough member of the VIPs team to be invited.
You will have to pay your dues by working long and hard with a successful track record before perks like these open up to you.
IT'S LUCRATIVE
More and more people are employing protection specialists.
It's not just a luxury for the super-rich, celebrities, or military figures.
Bankers, CEOs, high-profile speakers, religious leaders, and many others have discovered the need for personal protection.
Partially because they fear for their safety and partly because they need to move from place to place without being stopped by people who want to do them harm.

For this reason, executive protection agents are finding that their employment opportunities are expanding.
The average income for a bodyguard today is $55,000, while some earn multiple six-figure incomes.
Polls of executive protection specialists return interesting results in the United States. Most display a wide range of earning potential among agents:

• Payscale puts E. P. S. pay between $40,000 per year and $150,000 per year.
• Ziprecruiter lists the earning potential at $68.25/hour ($142,000).
• Salary.com states the range is more likely $51,000 per year to $79,000 per year.
• JobMonkey puts the average bodyguard salary at $55,000 per year but notes that many people make upwards of $180,000 per year.
As you can see, the earnings are all over the map.
There is no question that a seasoned, experienced close protection specialist can easily demand multiple six-figure salaries.
Much of the variation depends on the definition of the team "executive protection specialist." If the survey includes security guards in the determination, the numbers will be skewed lower.
THE TRAINING IS USEFUL IN MANY OTHER AREAS
Of course, as an executive protection specialist, you will learn the ins and outs of caring for your client moving them from place to place safely, or protecting their surroundings to ensure their safety.
But you will learn many other useful skills like great communication, first aid, emergency management, and fire safety.
IT MAKES YOU A SHARP OBSERVER
One of the primary responsibilities of an executive protection specialist is to stay alert and aware. Protection agents must prepare for and identify threats when they are at the earliest stages.
The best protection specialists can scan the crowd and detect who might be a potential threat. That level of threat assessment heightens your observation skills.
THE INDUSTRY IS GROWING
More and more people are hiring protection specialists. That means that the industry is expanding.
With the advent of crimes in areas where crimes never happened before, like churches and department stores, protection specialists are becoming more and more valuable.
Celebrities and political leaders aren't the only ones looking for security. Clients include diplomats, business leaders, and other high-net-worth individuals.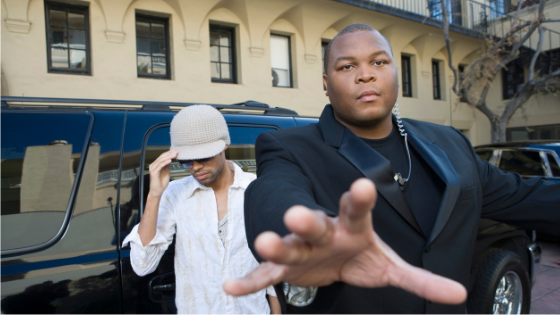 Who needs Executive Protection?
Any person or individual that requires a high level of personal safety while in public view may be considered to need the services of executive protection.
This is typically applied to celebrities, but it can also be used for senior executives at large corporations and important government officials such as diplomats and military personnel.
Political and business leaders are not the only ones on the list. Other people are just as vulnerable, regardless of where they are in the protective chain.
Politicians
Celebrities
Dignitaries
Executives and CEOs
Professional athletes
Musicians and Performers
Wealthy individuals
VIPs
Who is Qualified?
Let's start by busting some of the myths that are commonly associated with executive protection:
Current or former law enforcement officers are naturally good at executive protection. FALSE!
Current or former military personal are always good at executive protection. FALSE!
People who have earned a Black Belt or Ninja designation will automatically excel. FALSE!
Sharpshooters and Sniper are already great at executive protection. FALSE!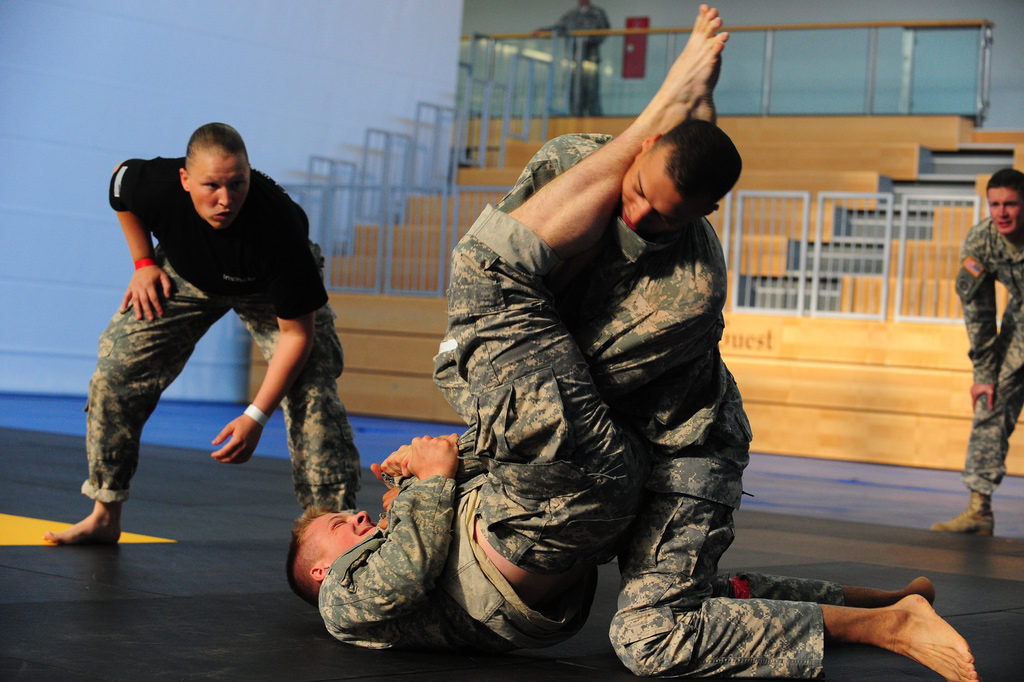 None of these myths are true. It doesn't matter if you have killed enemies in a foreign war theater, served in local community protection, or stormed the beaches of Normandy.
Executive protection is a different arena from all of these scenarios and requires a specialized skill set to succeed and keep your clients alive and well.
Even if you are the resident "tough guy" who is skilled at protecting themselves, it does not mean that executive protection is proper for you or that you will succeed in the industry without intense training.
And yes, even if you have discharged your weapon in protecting yourself or others, that alone does not automatically qualify you for this significantly challenged and nuanced work.
However, all of these scenarios may indicate that the field is looking for you just as it came looking for me.
The Key Requirement to Working in the Executive Protection Field is TRAINING.
The only thing that makes someone qualified to do this job is Protective Services-specific training and practical work experience in the field.
There are many excellent operators in this field that have experience from jobs that demand bravery, brains, and physical strength.
But that is not what causes them to excel in this field. The most important favor you can do for yourself and your clients is to ensure you get the best training available in Protective Services.
In 2009, a couple crashed an exclusive White House party.
Somehow, they managed to get in and get dangerously close to then-president Barack Obama.
The Secret Service fell under intense scrutiny.
Several officers were placed on leave, and protocols were re-evaluated and enhanced to ensure such an event didn't happen again.
History buffs will, of course, remember that President Abraham Lincoln's bodyguard, Officer John Parker, was curiously absent when John Wilkes Booth made his way into the President's theater box and delivered a fatal shot to the head.
Executive Protection is serious business. When things go well, no one notices. But when things go wrong, they go very wrong!
That is why training from experienced leaders in the field is needed to prepare you for success.
However, before researching training options, people interested in the business, but have no training or experience, should first read a quality book on the subject.
If you don't enjoy reading, there are several great audiobooks on Audible.
This way, you won't spend $3,000 or more just to discover that the protection business is far more than "Kicking butt and taking names" or find that it isn't the career for you.
Please understand, reading a book will not replace training, but it can provide you with important insights into this line of work before deciding to invest a lot of time and money.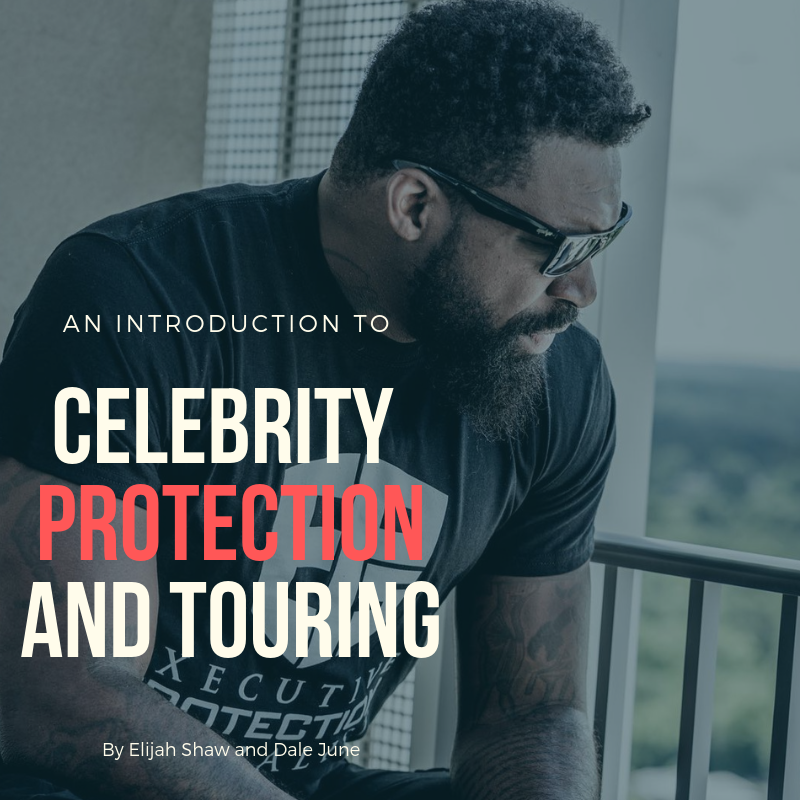 As you begin your quest to find competent, high-quality training programs, several considerations must be paramount in your selection process.
Just keep in mind, the better your training, the greater your chances that nothing will go awry because of your incompetence when it counts.
And the better your training, the more opportunities you will have to gain employment.
Your background is not a sufficient criterion to determine suitability or success in this field.
It seems customary for law enforcement officers and former military personnel to pursue this field because of the obvious overlaps.
The desire to serve and protect these individuals is admirable.
But it is not a substitute for detailed, specialized training.
Law enforcement officers are often called in after a dangerous or threatening situation has occurred or is in progress.
They are skilled at handling a crisis from that point in time.
But executive protection requires 360 degrees of awareness in situations that appear ordinary and benign to the untrained eye.
They must manage other people's behavior in the environment and position their clients in the best possible way to avoid them coming anywhere near danger.
These are just some of the skills you will learn as you get trained for executive protection.
The best programs will offer in-person training that includes opportunities to apply your book knowledge.
Finding the right training programs will, unfortunately, be your responsibility.
It is rare to find a company that will pay for your training.
The field of new agents is crowded and competitive, so companies are not anxious to invest in candidates when they have dozens of applicants who already possess the experience and training to do the job.
When you invest in stellar training, you level the playing field, making you a viable contender for the positions you seek.
You can also advance through several promotions by taking advantage of ongoing training classes and refresher courses.

As you investigate training programs and schools that specialize in the executive protection field, you will find that some schools are well-known, some are obscure, and some are disreputable.

THE WELL KNOWN SCHOOLS
The well-known schools got that way because they have earned their place in the industry.
They have turned out quality graduates who go on to successful careers.
Some even sport super-achieving graduates with celebrity and high-profile clients.
They have the respect of those in the industry because they have produced positive results.
Some examples of these well-known schools are Executive Security International, Executive Protection Institute, Icon, and R.L. Oatman & Associates. 
There are several others. If you have no work experience or training specifically in the area of Executive/Close/Personal Protection.
Then enrolling in any of these credible training facilities will ensure that you receive high-quality training that employers can respect and trust.
See the Appendix at the back of the book for an exhaustive list of available schools.
THE OBSCURE SCHOOLS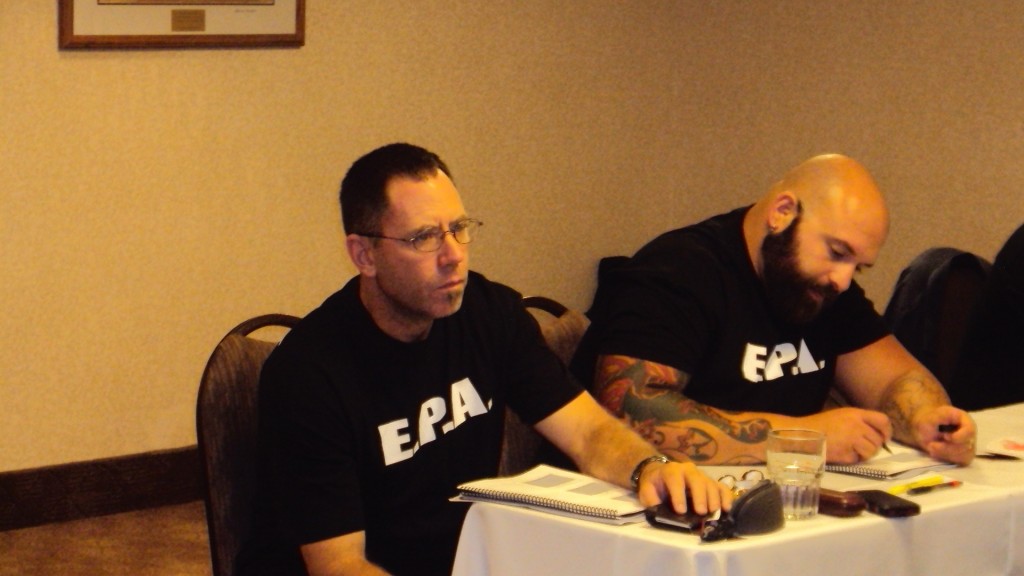 The obscure schools don't have the brand recognition of the more well-known schools.
They tend to be smaller and newer organizations that haven't had an opportunity to grow to a size where they can play in the big leagues with well-known programs.
Still, these schools should be considered among your choices for an excellent education.
Often, they bring a fresh perspective to the industry, have access to the latest technology, and have instructors that are more aware of the current generation's threats.
Occasionally, students find that these Obscure schools offer a better training experience for less money than the giant's can!
These schools don't have the benefit of the time-earned reputation.
So, they put their energy into quality training, networking opportunities, and affordability. If your budget is limited, this might be a great alternative.
THE DISREPUTABLE SCHOOLS
Lastly, we will explore the Disreputables. Sadly, such schools are abundant in the marketplace.
It will take a keen eye to distinguish them from the great schools that are merely Obscure.
These schools have inexperienced instructors and poor training methods.
They don't have the financial capital to expose their students to the latest in protection technology.
How can you tell the difference? Just follow these simple steps:
Ask for references
This extends far beyond reading the testimonials in the brochure they handed you.
Ask for the names of a dozen students who have graduated from the program and see if those people are still in the protection business.
Take the time to call or email them to find out what they would say about their experience at the school and what work prospects have been available to them since graduation.
Check out the school's ratings online to see if they have Google or Yelp reviews.
While reviews should not have the final say, you should take them seriously.
If a school has received a bad review, check to see if the school has responded to the review.
If the school has ignored their negative reviews by not offering an online response to them, you might consider striking that school from the list of potential schools.
Check the Better Business Bureau
The Better Business Bureau offers free information about companies operating in the United States.
If a complaint has been launched against a certain company, the Better Business Bureau can tell you if that complaint was resolved, unresolved, or ignored by the company.
Best of all, the Better Business Bureau offers a letter grade rating of all companies on their service.
It is not difficult to maintain an "A-" rating. Great companies may even earn the ranking of "A" or "A+."
So, if the school doesn't rank at least an "A-," take caution before enrolling in its program.
Check out the instructors
The strength of any training program is its instructors.
No matter how modern the building, snazzy the website, or advanced the classroom technology, without experienced instructors, the program is essentially worthless.
Instructors should be current or former Executive Protection Specialists with years of actual field experience.
Check the instructors out thoroughly.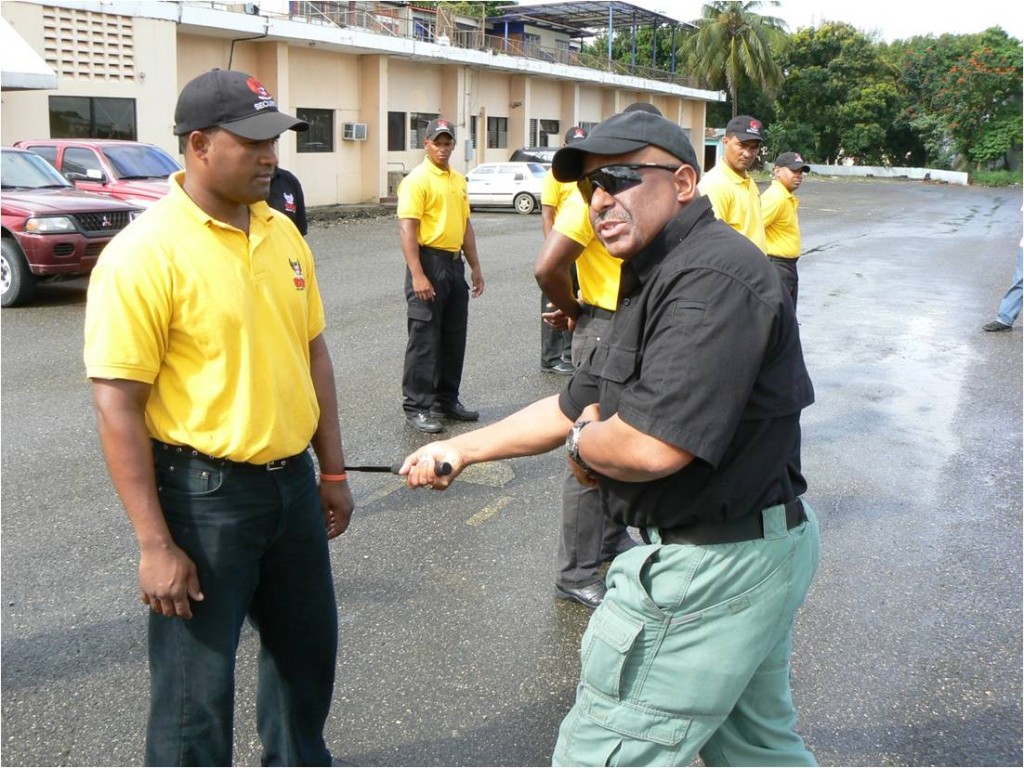 Perhaps even call and ask to speak to one or two of them.
The school should tell you where each instructor received their training and exactly what experience they have in protection and teaching.
Even small schools can be pricey. Do not commit your hard-earned dollars without doing your diligence.
Do your homework, or you will get burned
If it is all possible, I would recommend choosing the largest, most reputable school you can afford to assure your education is sound and to give you the most significant competitive edge in your job hunt.
You can always supplement your primary training with Obscure schools, using them to continue your education and keep your skills sharp.
When you complete executive protection training, you may be given a diploma with one of five designations:
CPS Certified Protection Specialist
CPO Certified Protection Office
PPO Personal Protection Officer
Several other acronyms may appear on your certificate. Unfortunately, these designations are not recognized by any governing authority and are, therefore, essentially meaningless.
Certain states do, however, regulate the protection industry rather loosely.
Most of these states at least have minimum standard protection personnel must meet to work within their jurisdiction.
Though many thousands of candidates attend schools and other training programs worldwide every year, only a tiny percentage will complete these programs and successfully transition into this field.
Why? There are far too many students for the number of available jobs.
Some unscrupulous training programs (the Disreputables) paint a misleading picture of an overwhelming need for protection agents.
They deceive potential students by hinting (or stating outright) that it is easy to become a bodyguard.
That is not true. But they don't want you to know that because they are hungry for your tuition dollars to beef up their bottom line.
GIVE YOURSELF AN EDGE
One excellent resource for law enforcement officers is continuing working while they look ahead to a career in executive protection.
If you are currently working in law enforcement, but are serious about transitioning into the private sector, use this time to focus on your protection income to acquire as much Executive Protection training and practical work experience as you can.
SECRET SERVICE TRAINING
The United States Secret Service offers certain Law enforcement Officers and people in other kinds of civil service departments.
Log onto www.secretservice.org to explore your options.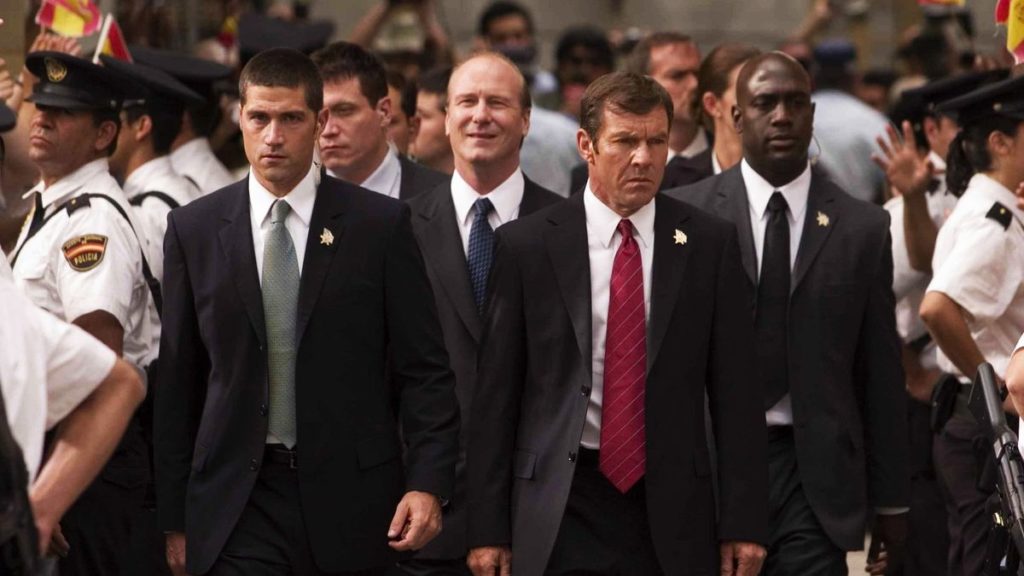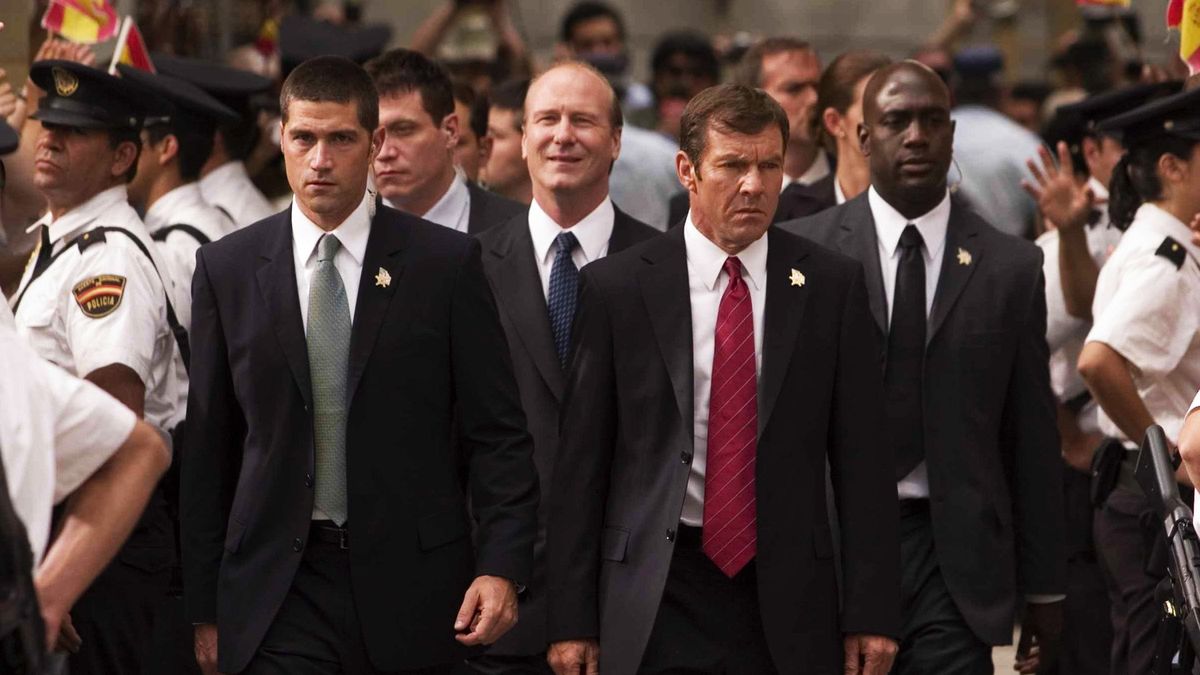 STATE-SPONSORED TRAINING
Some states offer training programs as a way of soliciting potential candidates for the governor's security detail.
Contact your state's governor's office or visit them online to determine if that training is available where you live.
DEPARTMENT OF JUSTICE
The Department of Justice (DOJ) sponsors courses often referred to as "dignitary protection courses."
The scope and availability of the classes vary by state. So, check online to see if your state participates in the program.
The good news is that even if your state does not participate, you can check a neighboring state and travel there for training.
Imagine how much a Department of Justice training class will beef up your resume!
Conclusion: A Career as a Protection Specialist Can Be an Exciting and Satisfying Profession
Many occupations have challenges, but few can be as demanding and exciting as working as a bodyguard or executive protection agent.
The diploma you receive at the end of your Executive Protection Training Program will be more than a ticket into this exciting field.
It will be a passport to an incredible array of travel opportunities, new sights, and experiences, stimulating assignments, and much more.
Related Posts:
About Harlan Austin
Harlan Austin is the founder and editor of Bodyguard Careers. If you need help getting started in Executive Protection, Click on this link.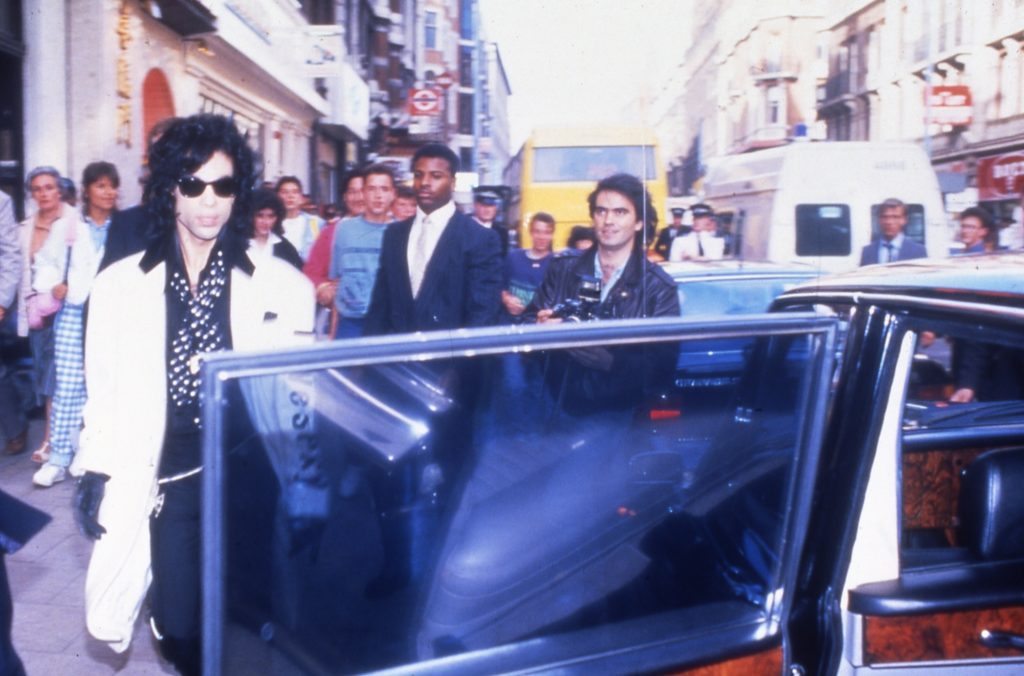 I look forward to sharing in your success–I know you will find, as I have, that you are on a career path that is both interesting and profitable.
Sincerely Harlan Austin