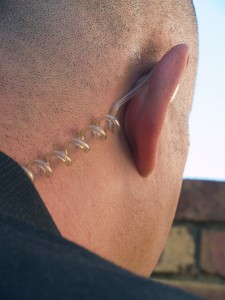 By Doc Rogers
The following are some strict and serious "must have qualities" for all bodyguards; failure to have these values may result in some serious difficulties.
Job knowledge – Being a master of the bodyguard basics is a must in carrying out your protective duties.  Having a simple but effective plan in place to meet every foreseeable emergency on bodyguard details is vital.  If you are the Detail Leader it is your responsibility to ensure that all bodyguards, security drivers and physical security personnel under your command are able to perform routine and emergency duties competently and efficiently.
Situational awareness – Always watching for signs of suspicious behavior; people that do not fit into the surroundings. No one behavior is proof that someone is planning to carry out an attack against your client, however keep alert for people who are nervously glancing at your client, displaying signs of mental distress, constantly watch facial expressions, body language and most importantly for signs that a person might be carrying a weapon. Keep 360-degree surveillance around your client.